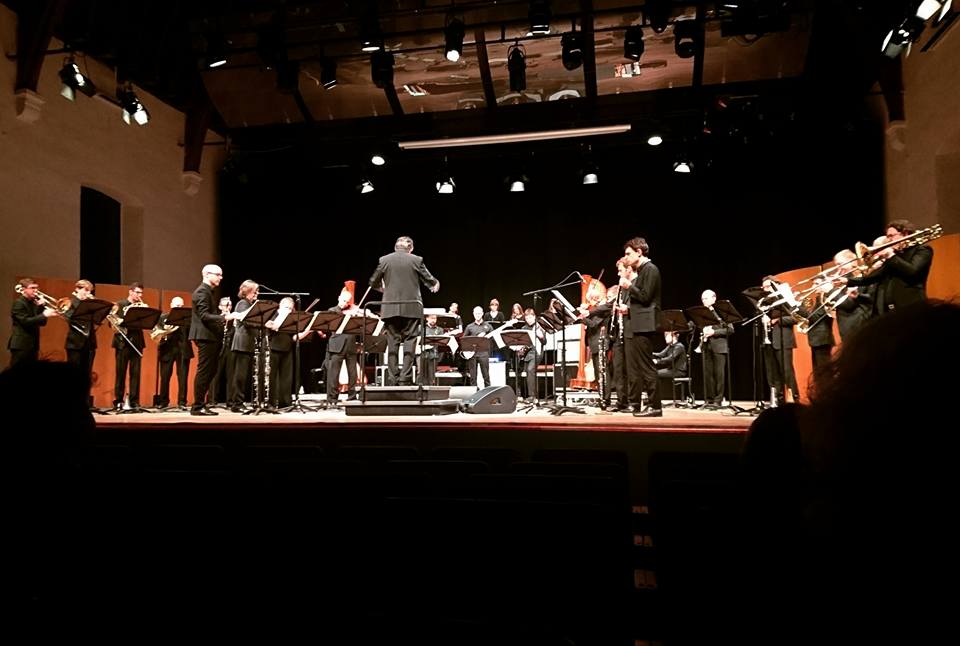 I Solisti del Vento, Red Note Ensemble, Song Circus
Actor: Jan Decleir and Simon Callow
Conductor: Etienne Siebens
fossite
Angela Merkel is a Wagner enthusiast, Barack Obama listens to Bob Dylan and Vladimir Putin enjoys Russian folk music. Still sounds are seldomly a point of concern for politicians. But if choirs can topple a government and symphonies can discourage an army, then music is more than purely pleasure. In ancient China the first emperor of a new dynasty determined which pitch was in harmony with the cosmos. And in his 'Republic' Plato regarded only Phrygian and Doric scales to be politically correct: all others threatened the ideal civilisation.
Dutch composer Louis Andriessen took Plato's text as the initial concept for a cantata which forms a fist against rigid forms of government with energetic rhythms and recalcitrant chords. Andriessen's 'De Staat' (The Republic) is both a accusation against the soulless and suffocating totalitarianism which Plato defends and a reflection on his musical convictions. Andriessen seems to say with his explosive minimalism: everything a composer puts to paper is filled with political, social or religious meaning.
Thereof Mauricio Kagel was also convinced. Everything this Argentinian German composed is a politically tinged mockery of musical history. In 'Der Tribune' (The Tribune) – an audio play for political orator, marching sounds and speakerphone – Kagel twists Andriessen's rhythmical tightness to a virtuously absurdist monologue, soaked with comical rage and disdainful indignation. Demagogy, misleading the people and egotripping are merged with marching band music with oom-pah-pah coppers and tickling woods.
We place both these analyses of the political system – one razor sharp, the other viciously joyful – right next to each other. A new text by writer Dimitri Verhulst to Kagel's music hurrays the dawn of a new political age with malicious merriment: 'The future beckons, the sky is clearing and even the roses are turning blue. Tomorrow, tomorrow is mine and yours.'
A production of I Solisti del Vento in collaboration with Red Note Ensemble, Song Circus and Sound Festival with concerts Scotland, Belgium and The Netherlands
With the kind support of: Aberdeen City Council's Made in Aberdeen programme, Creative Scotland National Lottery Funding, Music Norway and Arts Council Norway