Enda en strålende plateanmeldelse! Denne gang i det tyske magasinet Bad Alchemy
Magasinet har anmeldt «Anatomy of Sound»:
"An extraordinary work. What impressed me immediately is the immensely detailed and microtonal spectrum. A world full of nuances and small gestures that make up one giant musical construction in twelve movements. One can dwell endlessly in this strange world. Complex, and above all utterly beautiful."
http://www.vitalweekly.net/1059.html
Det har vært en veldig travel høst, og jeg har ikke rukket å oppdatere nettsidene enda.
I mellomtiden kan dere kose dere med et lite opptak fra førjulsmeditasjonene Song Circus hadde i Bispekapellet (Stavanger Domkirke) den 21. desember. God Jul!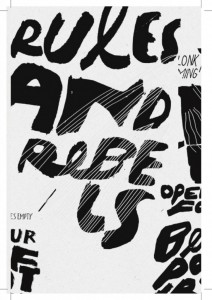 Triennalen Sound of a Cage bygger på arven etter komponisten, poeten og akademikeren John Cage. I 2016 er fokuset lydpoesi. Programmet kombinerer utstillinger, workshops, forelesninger, filmvisninger, konserter og performance. Sett av 6.-8. oktober og bestill en reise til Stavanger!
«A simply unique performance by Song Circus on this album, "Anatomy of Sound". Years of preparation is presented to us this incredible piece, and in such an exemplary manner. This piece requires an incredible amount of these five vocalists. There is alternately sung and spoken, but the human voice is also used by all other means, literally as an instrument. From whisper soft to icy raw and between all possible nuances, an unreal diverse spectrum of tone colours. A whole fairytale; poetic, terrifying and ghostly time. As a musical poem in which each note will be extremely detailed in the spotlight. Gjertsen's music sounds remarkably transparent, and his musical language very detailed and full of nuances. This is music that begs to be listened extremely concentrated. Only then his world reveals itself fully…»
NIEUWE NOTEN august 2016
Lytt: http://phonofile.link/anatomy-of-sound
Hybrid SACD and Pure Audio Blu-ray: https://shop.klicktrack.com/2l/1001457
Hele anmeldelsen (nederlandsk):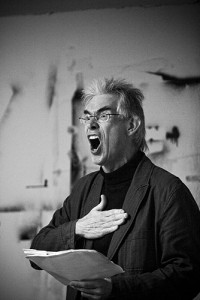 Jeg kuraterer Sound of a Cage. Triennialen SOAC tar utgangspunkt i arven etter John Cage og hans samtidige, og kombinerer visning av kunst, musikk, design, performance, workshops, foredrag og fagsamtaler. Denne tredje utgaven av Sound of a Cage har hovedfokus på sound poetry.
Sound poetry is an artistic form bridging literary and musical composition, in which the phonetic aspects of human speech are foregrounded instead of more conventional semantic and syntactic values; "verse without words".
– Wikipedia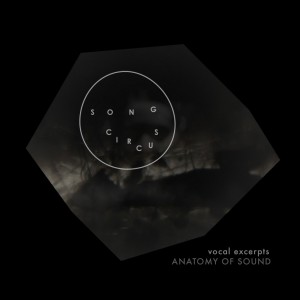 Vocal excerpts from ANATOMY OF SOUND by Song Circus and 2L.
http://phonofile.link/vocal-excerpts-anatomy-of-sound
Pure Audio Blu-ray with 9.0 Auro-3D: https://shop.klicktrack.com/2l/1001457
I mai gjestet Song Circus Classical:NEXT!, verdens viktigste bransjesamling for klassisk musikk. Det er første gang et norsk ensemble har vært blant de seks utvalgte showcasene. I løpet av tre dager møtte vi et tyvetalls intitusjoner, agenturer, produksjonsselskap, journalister og ensembler innen klassisk musikkbransje. En hektisk seminar- og møtekalender og showcase-suksess i DeDoelen ga oss mye å smile over!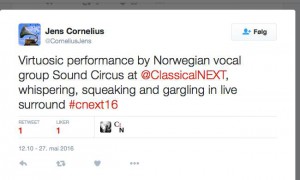 Classical:NEXT om Song Circus:
Norwegian ensemble Song Circus is comprised of five vocalists, and the music they make is thrilling, demanding, and light-years removed from traditional choral music. Thick vocal textures are interwoven with washes of digital sound. A singer's whisper morphs into a full-throated roar, then yields to near-subliminal mouth percussion. Just as unique, Song Circus' stage setup surrounds the audience, positioning them within the ensemble so they can act as co-conspirators in the performance.
Under Classical:NEXT presenterte vi også vår splitter nye musikkfilm «Anatomy of Sound»: