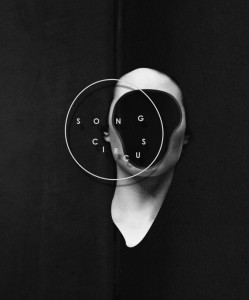 SONG CIRCUS – ANATOMY OF SOUND
26. september kl. 15.30 / 16.45
Dome of Visions, København
http://domeofvisions.dk/dome-of-visions/
Gjennom anatomiske lydstudier og utforskning av vokallyd på mikronivå, har Song Circus tilegnet seg et uvanlig lydvokabular, som utfordrer våre forestillinger om hva musikk kan være.
Plateutgivelsen Anatomy of Sound lanseres under Nordic Music Days, en av Europas ledende samtidsmusikkfestivaler. Anatomy of Sound gis ut i surroundformat på 2L, med Grammy-veteran Morten Lindberg som produsent. Albumet presenterer ny og ukjent musikk skrevet for og dedikert til ensemblet av Ruben Sverre Gjertsen og Ole Henrik Moe.
I København vil Song Circus fremføre Landscape with figures IIa.
Mennestestemmen er en sentral del av den totale instrumentpaletten i prosjektet, og store deler av musikken er utarbeidet i et samarbeid mellom ensemblet og komponisten. Verket har delvis åpen form, musikken er særdeles detaljert og komplekst notert og forutsetter stor vokalteknisk og musikalsk virtousitet. Komposisjonen tøyer grensene for mikrotonal presisjon, og klanglig og vokal fleksibilitet. Landscape with figures IIa er komponert for framførelse i 8 eller 16 lydkanaler. Vokalistene er plassert blant publikum, og elektroakustisk lyd sendes rundt i rommet via et stort høyttaleroppsett. Sammen skaper det hele en tredimensjonelt lydterreng som både fascinerer og overrasker.